---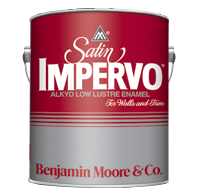 Sale
Product Description
Details - GET IT WHILE SUPPLIES LAST!
 Available Colors: All Colors, Ready Mixed White and Black
Sheen (or Gloss): Satin
Cleanup: Solvent
Resin Type: Alkyd
Recommended Use: Interior
MPI Rating: 51
VOC Level: 375.0
Features
Excellent sag resistance
Easy to apply with brush, roller or spray gun
Covers surfaces in one coat, provided they are in good repaint condition and color change is not extreme.

The "Z235" formula is the same as the "C235" formula, with the exception that the Z formula also has a rust inhibitor agent added to it.   When ordering the C formula, the Z formula may be used to fulfill orders at the distribution center in the event the C formula is in short supply.  If ordering the Z formula, we will not substitute with the C formula unless we call the customer first to confirm that the intended use is not for a metal surface. 
Data Sheets
SDS
TDS
23906146719
23906146740
23906576653
Available Color Collections